Numbering for loading docks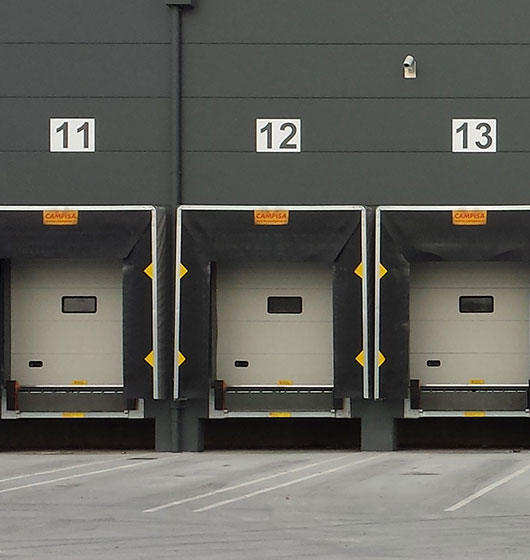 Numbering for loading docks with color of your choice.
Support in rigid acrylic material or die-cut for direct application.
Long-lasting materials in conditions of direct exposure to the elements.
LABELS
In PVC for outdoor use: you can choose the dimension of the font and the color. The application is foreseen on a smooth surface such as an insulated panel. It is not suitable for masonry walls.
ON SUPPORT
Numbering of loading docks with 4 mm thick acrylic support, ratio between width and height = 4: 3. The support is normally white but a background of the desired color can be applied and, subsequently, the numbering digits are applied. You can choose the size of the support, the size of the digits, the color of the background and the color of the digits. The support can be fixed with 4 anchoring holes.
ON BACKLIT SUPPORT
The numbering on the support is placed in a special container protected from bad weather conditions and is backlit with LED lamps. This construction system allows daytime visibility and excellent visibility at night with the backlighting system on.
Only for backlit panel, 230V single phase 40 W.
Contact us for a free consultation and find out the best logistics solutions for your needs.
Looking for other solutions?