Campisa thanks the participants of the Dubai 2021 trade fair | The Big 5
Pubblicato il 23 September 2021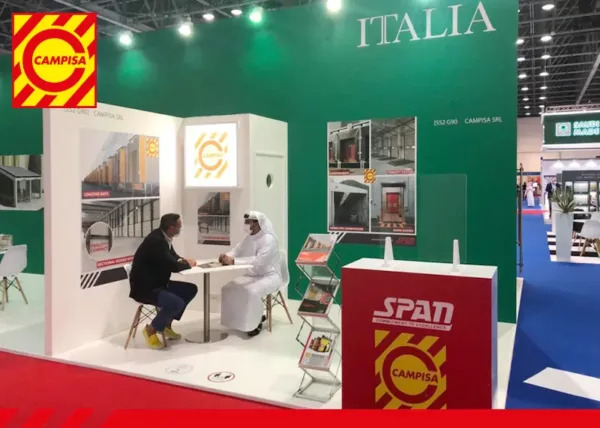 The Big 5 2021 was a huge success. Campisa was present at the event again this year and would like to thank those who supported the participation.
On 12 September 2021, when the Dubai World Trade Centre opened for The Big 5, the industry (and beyond) was once again able to welcome the innovations and international players ready to showcase the development of construction in recent years.
Participating again in events of international stature was unique and exciting, especially after the two long years spent within our borders.
Trade fair participants discovered thousands of new products, learned new skills and increased their business contacts day after day.
Campisa was also able to reconfirm the quality of its products worldwide, especially the industrial loading bays and the award-winning Fidelity system, a Campisa trademark.
Free quotes and consultations for loading bays, industrial doors and pvc covers
Discover the full range of industrial loading bays, industrial doors, sectional overhead doors and all the accessories for the logistics of your business.
With more than 50 years' experience, Campisa offers innovative, cutting-edge solutions to enhance and make your company's logistics departments more efficient.
Our consolidated experience in the loading bay sector has enabled our company to collaborate with the world's leading General Contractors in the development of international projects.
What are you waiting for? Fill out the contact form to request all the information you need.