5 ways to maximise the performance of your warehouse
Pubblicato il 2 December 2022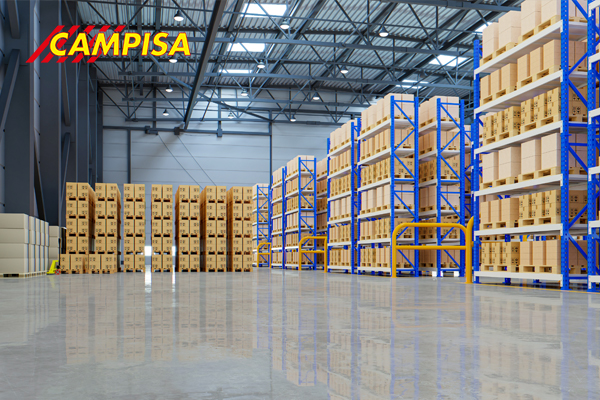 Proper management of an industrial warehouse is the starting point for creating quality working conditions, facilitating one's employees, while at the same time transmitting a positive image of the company to the outside world.
In this new article, Campisa 's technicians list 5 tips aimed at improving warehouse performance. 
1. ORGANIZE WORK AREAS CORRECTLY
Although it may seem like obvious advice, it is always advisable to remember the importance of developing a correct warehouse layout , organizing all operational areas to allow operators to work easily and safely.
The EN 15635 standard aims to minimize risks in the warehouse, preventing potential damage to machinery and storage structures.
The operator is responsible for the safety of the operating personnel in the same workplace, having the obligation to guarantee the correct functioning and condition of the warehouse systems.
2. CONSTANTLY MOTIVATE OPERATORS
A motivated work team allows each operator to always feel involved in carrying out the work with the maximum of his resources.
For this reason, we advise you to create a well-organized work environment, with up-to-date and useful tools to contribute to employee satisfaction in carrying out their daily duties.
3. RELY ON ADVANCED MANAGEMENT SYSTEMS
Today, correctly managing a warehouse or logistics center means having excellent software for managing orders, job orders, but also for continuously monitoring the company's internal operational flows.
Only in this way, it will be possible to have absolute control of one's own activity , intercepting potential risks in advance by intervening in advance.
Always try to eliminate any waste, irregularities or excess within your warehouse: superfluous storage, distances that operators have to travel, overproduction problems and so on.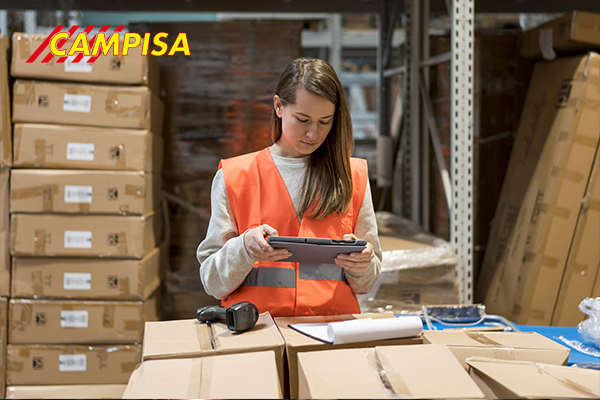 5. RELY ON A PARTNER TO CREATE A STRUCTURED LOGISTICS HUB