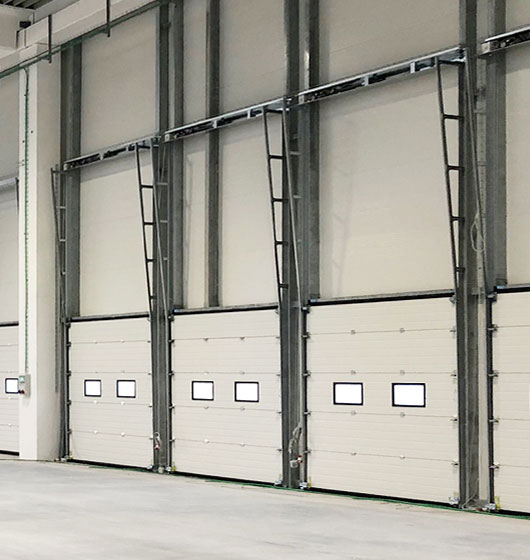 The Fidelity® Compact has the control unit, the hydraulic motor and the cylinder integrated in a single body.
Fidelity® Compact hydraulic sectional door opening system: adjustable and telescopic, safe and easy to install.
Suitable for doors from 2100 to 5000 mm wide and up to 5000 mm high.
Adatto per porte da 2100 a 5000 mm di larghezza vano e fino a 5000 mm di altezza vano.
Compartment height: up to 5000 mm.
Compartment width: from 2100 to 5000 mm with 25 + 25 mm panel overlap.
Pile weight: from 150 to 250 kg.
Lifting cylinder: "S" bore 30 mm / Stroke 600 mm – "M" bore 40 mm / Stroke 800 mm – "L" bore 50 mm / Stroke 1000 mm.
Closing speed: 15 cm / s.
Free space required: 100 mm per side
Contact us for a free consultation and find out the best logistics solutions for your needs.
Looking for other solutions?