Campisa: new business projects for the French market at Batimat
Pubblicato il 22 September 2022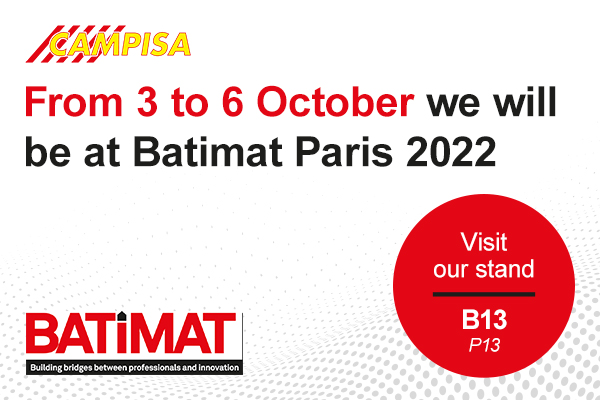 From 3 to 6 October 2022, Campisa's representatives will be at the biennial construction industry trade fair Batimat 2022 in Paris.
For more than 60 years, Batimat has brought together the main international leaders in the construction industry to discuss, promote and preview the best innovations.
Campisa will be partecipate at the fair in order to present new business opportunities for the France trade.
Visit our stand B13 in Hall 13.
New job positions will be presented, you will have the opportunit to meet our Export Sales Manager Alessio Gironi to give you further information about the exclusive opportunities joining our big family.